Or lack there of I should say....
I got a vintage pair of B&L
Ray-Ban
Wayfarer II's from my grandmother a couple days ago.
Heres some pictures of them.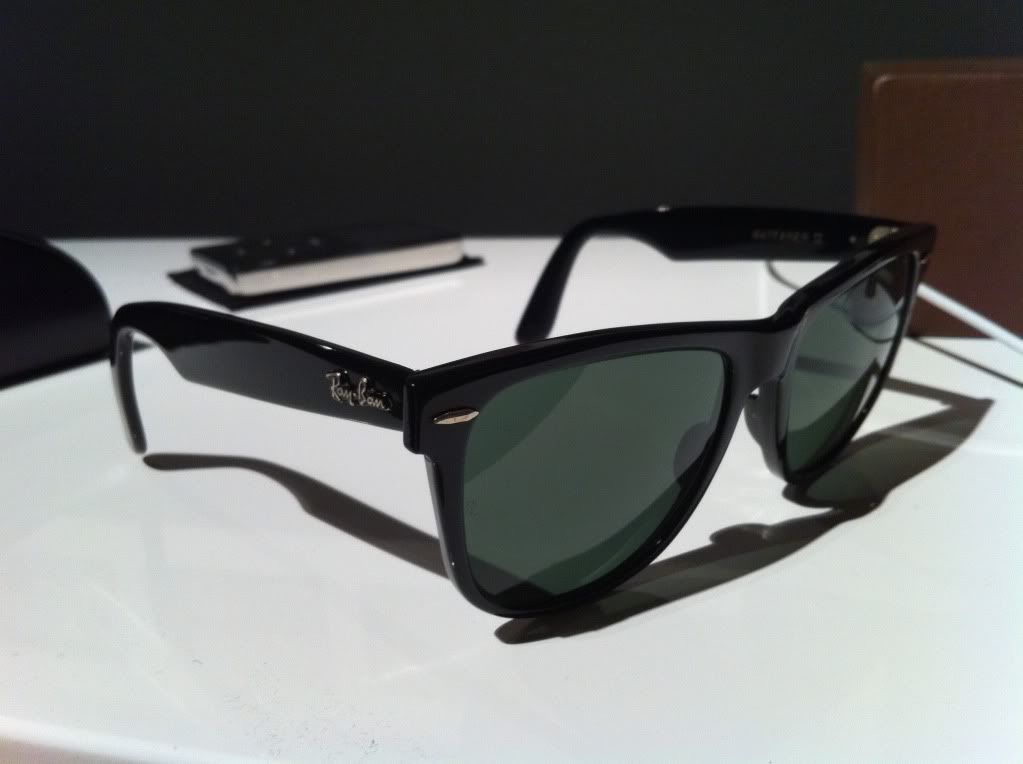 I tried searching online for other matching vintage pairs, to get an idea of what they're worth; and could only find a few listings for the all black ones like I have.
It was then I noticed some differences between mine and the vintage ones online.
-The hinges are different, there is only a "rounded tab" on one side of the hinge on my pair, while the same "rounded tab" is visible on both sides of the hinge on others I've seen.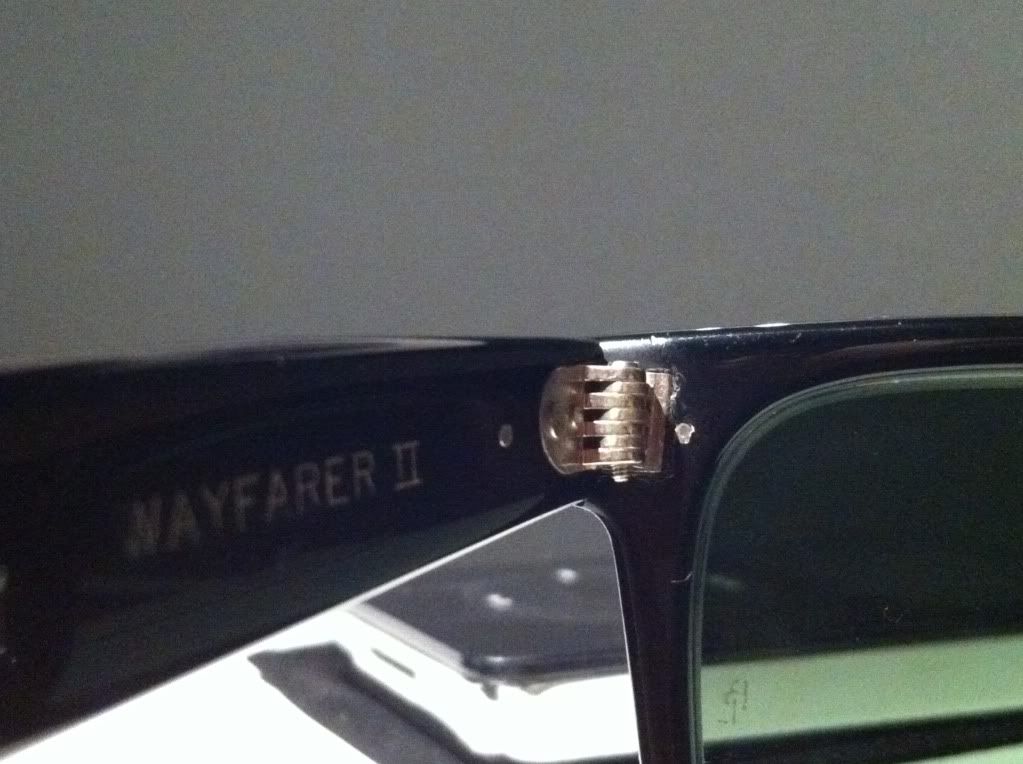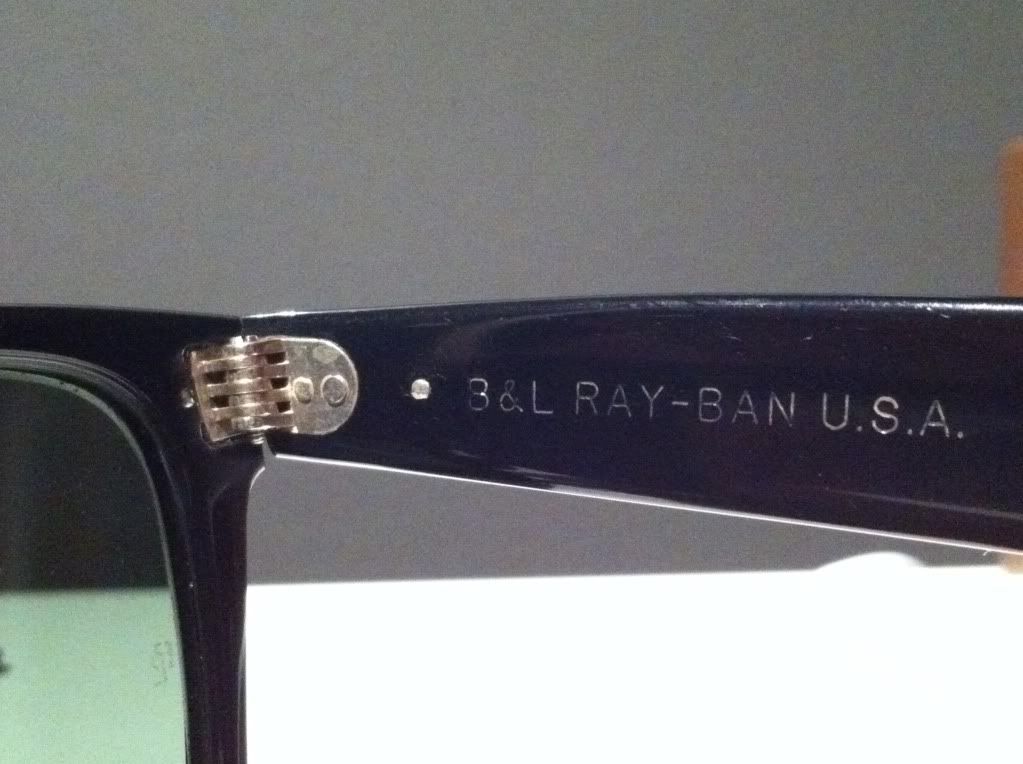 -There are the two etched "BL" logos on the lenses signifying they are genuine B&L glass
optics
, as there should be. However, there is no B&L logo on the inside frame of the
glasses
on the plastic just above the lens as there should be.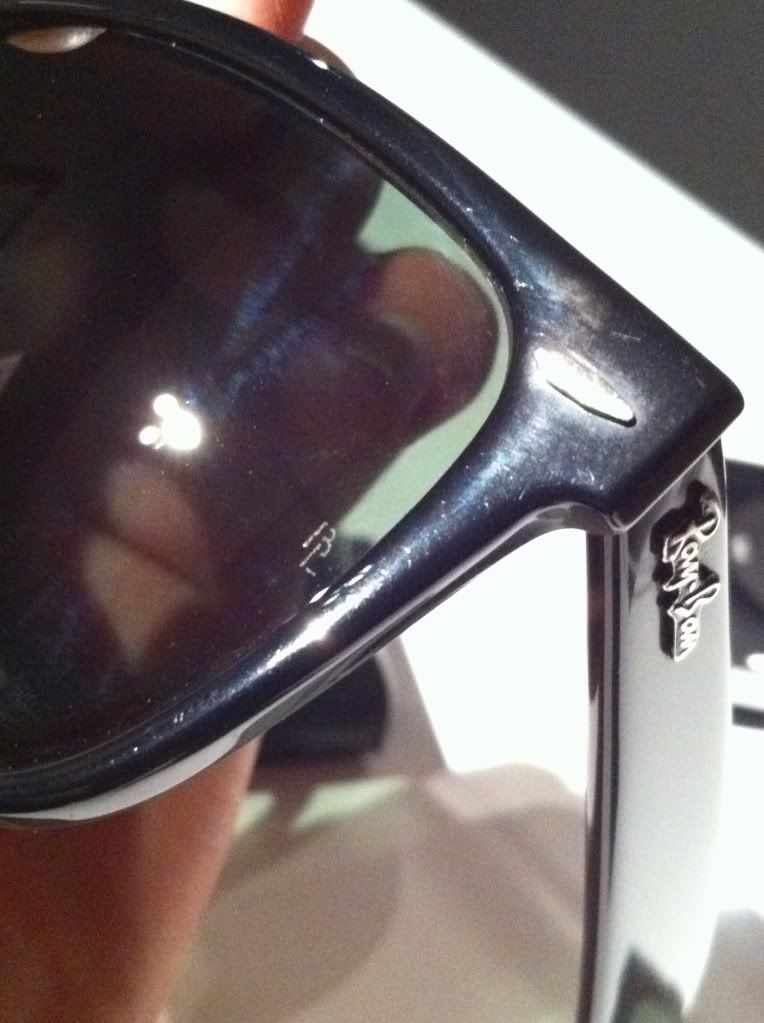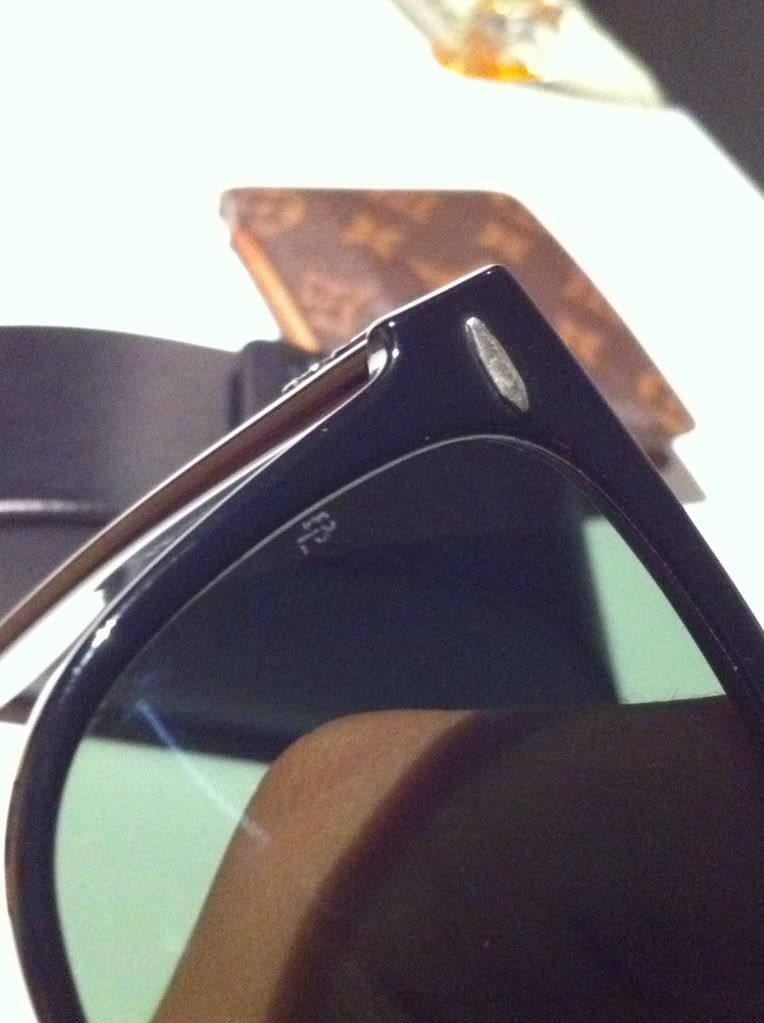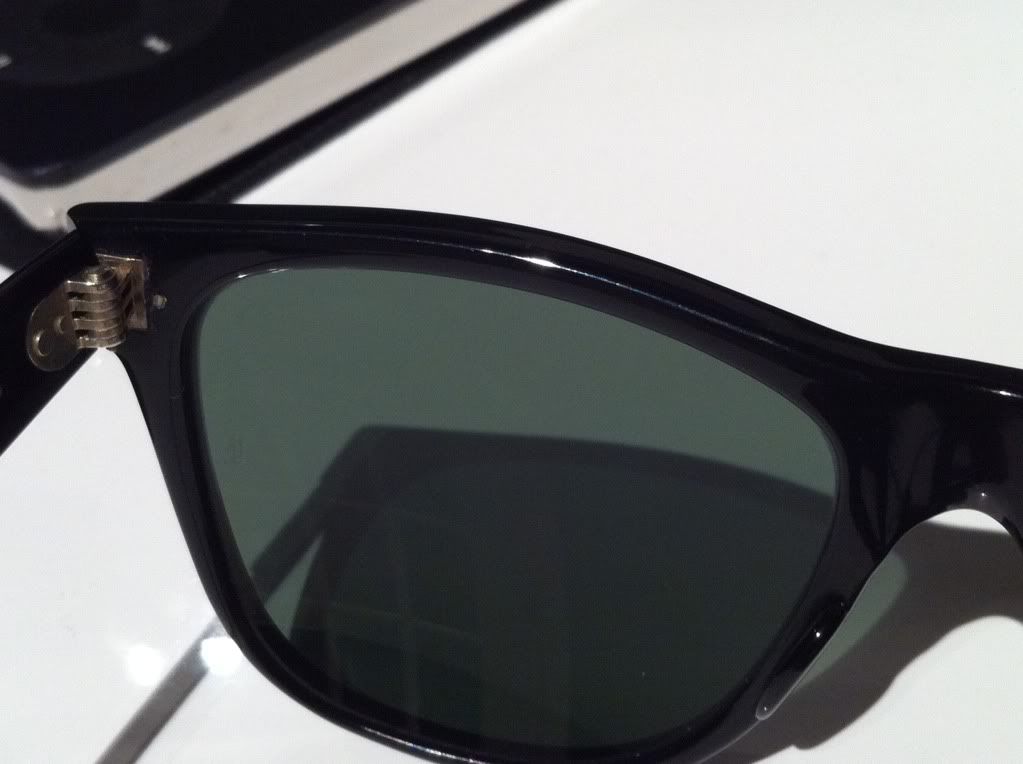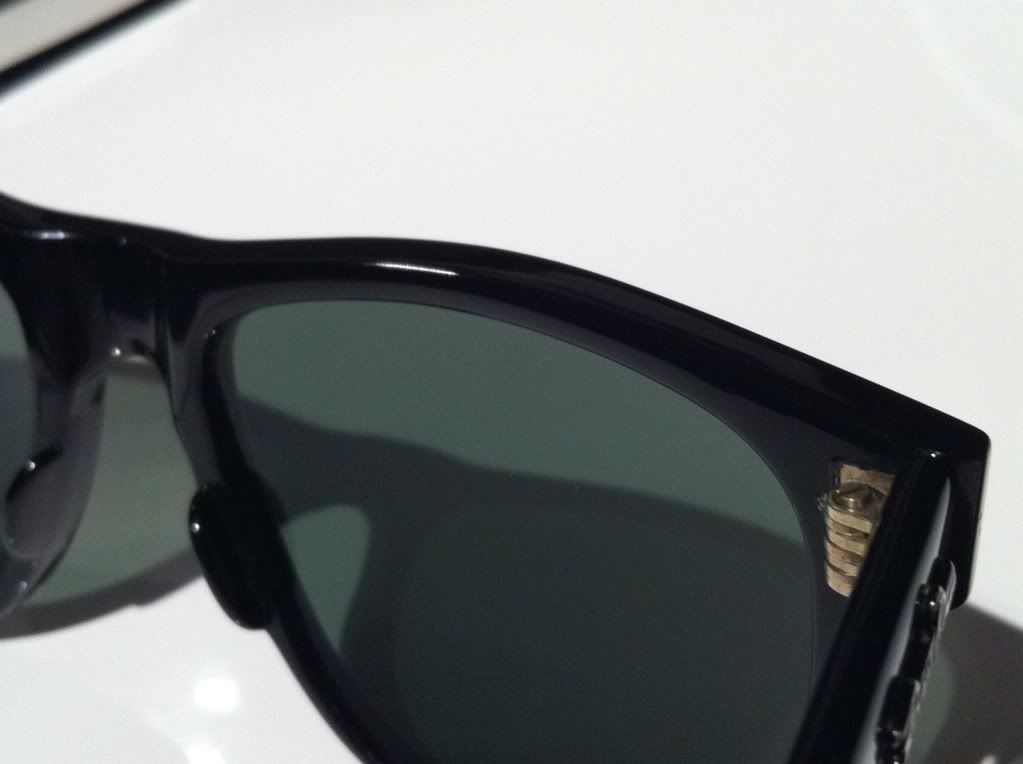 -Also, if you look at the arms; the part that goes over your ear is much more "hook shaped" then the others I've seen. You can see by the angle of the tips of the arms when folded; mine stick out right at the bottom of the lense (as in my below photo), while the other vintage Wayfarer II's stick out to the sides more as seen [url]here[/url]http://www.superfuture.com/supertalk/showthread.php?t=172815 You can also see the difference in the hinge in the photos in that link as well.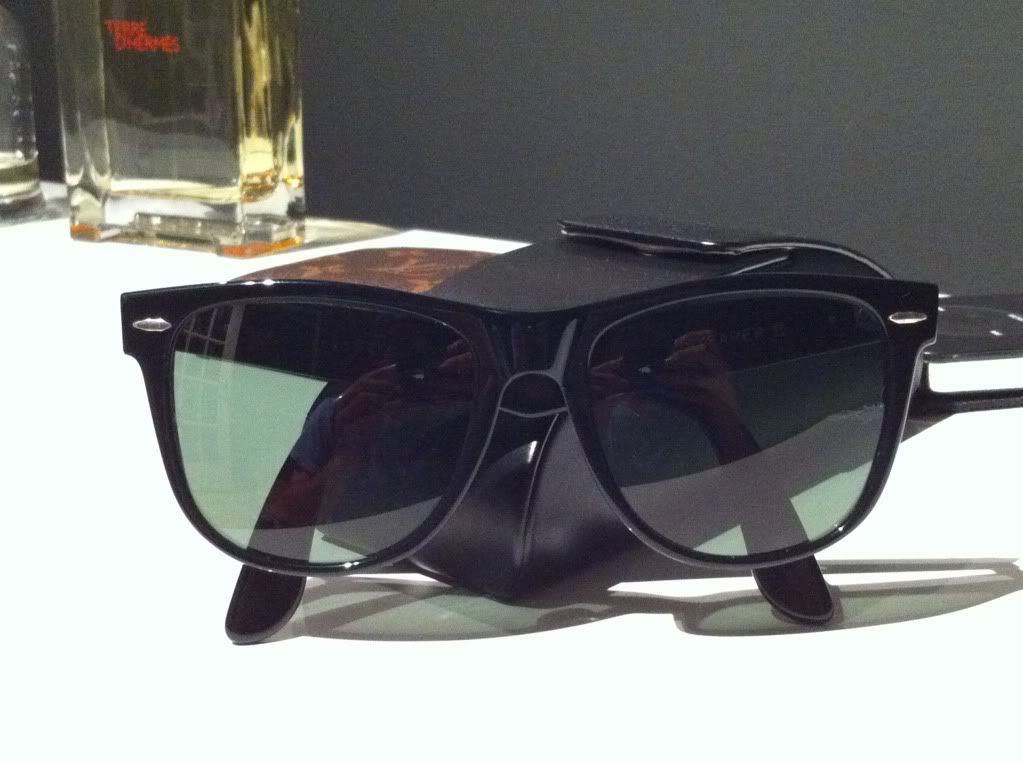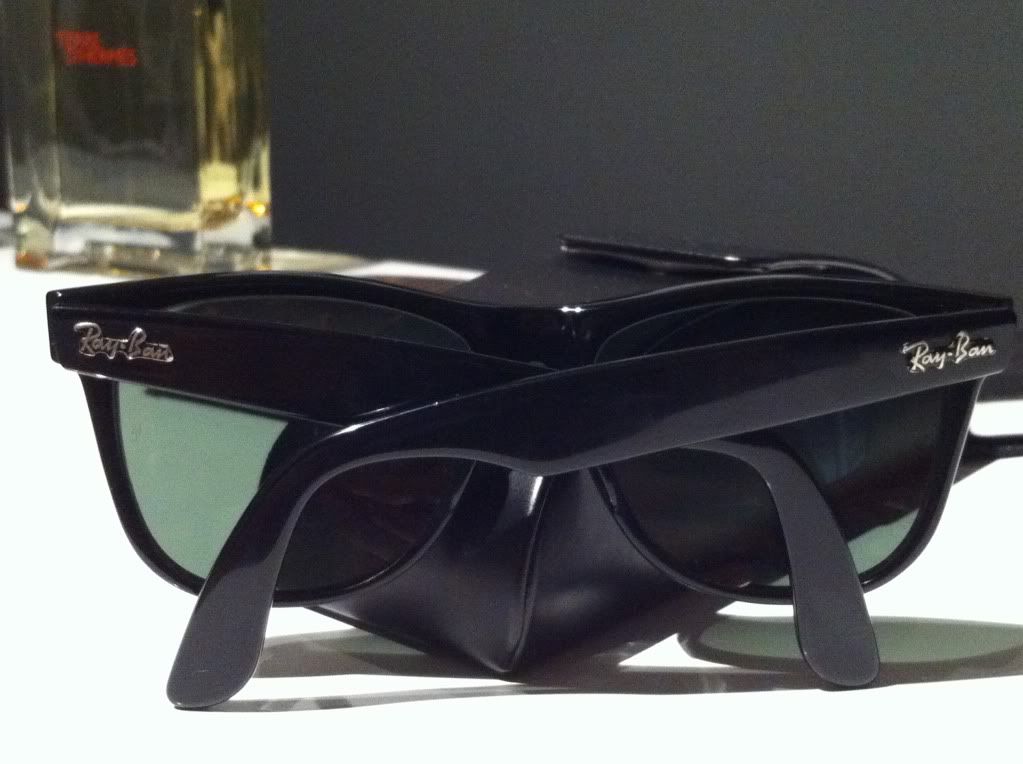 Also, There is no model # anywhere on the glasses at all!
I know these are real, I've owned Wayfarer's before. Do I have some kind of prototype or something?
Heres a website showcasing vintage Wayfarer II's to compare to my pictures.
[url]The hinge (click on the third picture)[/url]http://www.vintage-
sunglasses
-shop.com/eyewear_Ray-Ban-Wayfarer-II_display_4596.html